Cozy Castle Diaper Changing Table Dresser, Baby Dressers for Nursery with 2 Drawers, Baby Changing Staion, Easy to Assemble, White
Regular price
$169.99 USD
Regular price
Sale price
$169.99 USD
Unit price
per
【Various Uses】This Baby Dresser with pure white and elegant design is a ideal furniture for you to decorate your home. This cabinet that meets both your aesthetic and storage needs can not only be used as a Changing Table Dresser, but also be used as a general storage cabinet in any location in your home.

【Ample Storage Cabinet】There are 2 large Drawers and 2 Cubes, providing you and your baby with ample space to baby's diapers, clothes and other household items. In addition, this Baby Dresser is also designed with a diaper changing table for your daily use. Importently, safety panels surround all four sides of the Changing table top to protect your baby.

【Sturdy & Safety】Made of high quality panels and hardware to ensure that our changing table dresser is more stable and has better better load-bearing capacity. In addition, for creating a safe environment for your family, this Baby Changing Station features 2 anti-tip devices so you don't have to worry about your family's safety anymore.

【CARB Certification】CARB Phase 2 compliant: National standard in the U.S. instituted by the California Air Resources Board (CARB) to reduce formaldehyde emissions. Our panel of the Changing Table Dresser certified by CARB with formaldehyde emission below 0.09ppm. Therefore, this Baby Dresser is suitable for families with children and pets and has no negative effect on health.

【Easy Installation】According to the detailed instructions, this Changing Table Dresser can be easily assembled. Our Cozy Castle is your 365-day good companion for any problem. Any question? Please do not hesitate to let us know and solve them. Overall Dimension of the Baby Dresser: 33.9" W x 19.7" D x 36.6" H. Please note that your order will arrive in two packages. BEFORE INSTALLATION please check you have received all the parts.
Share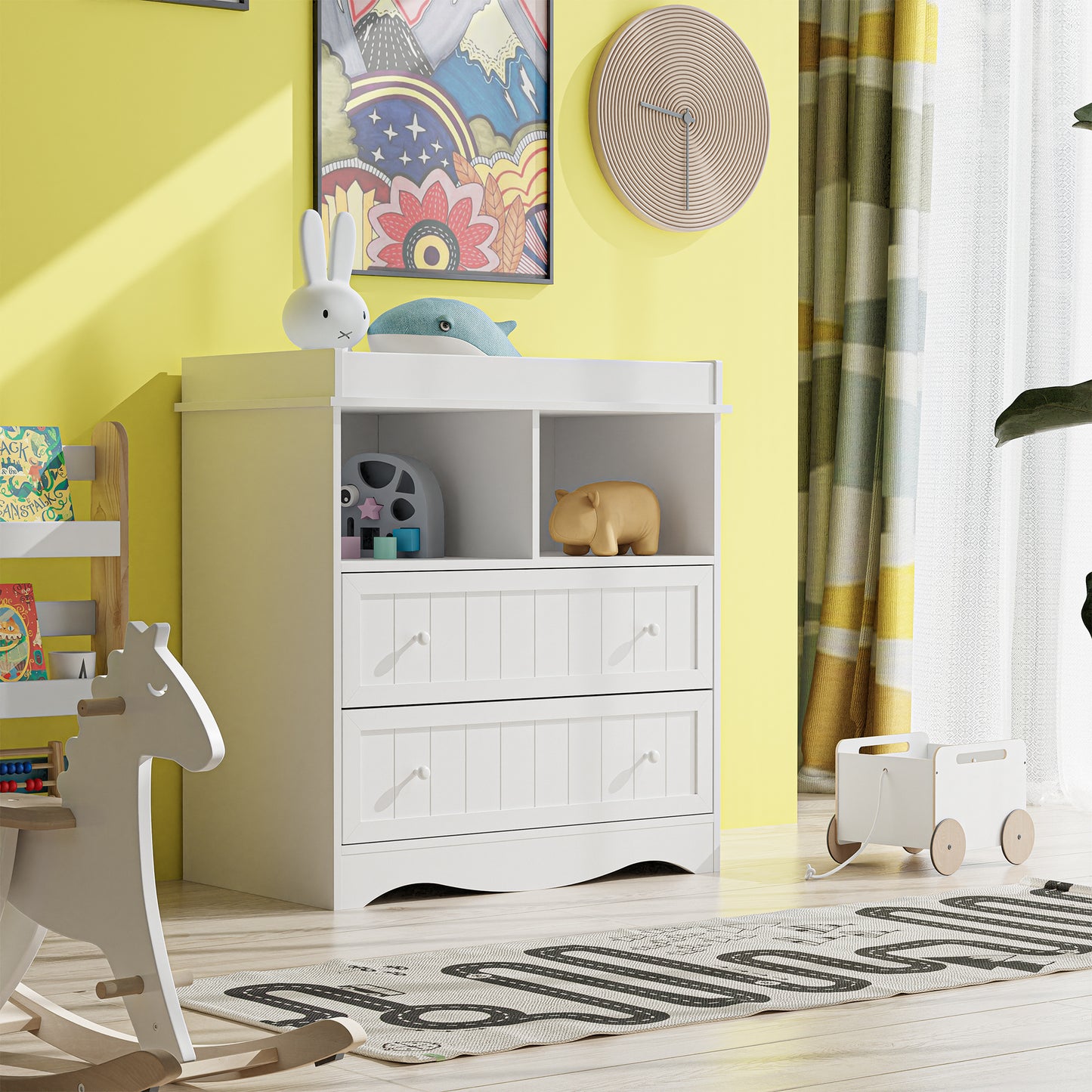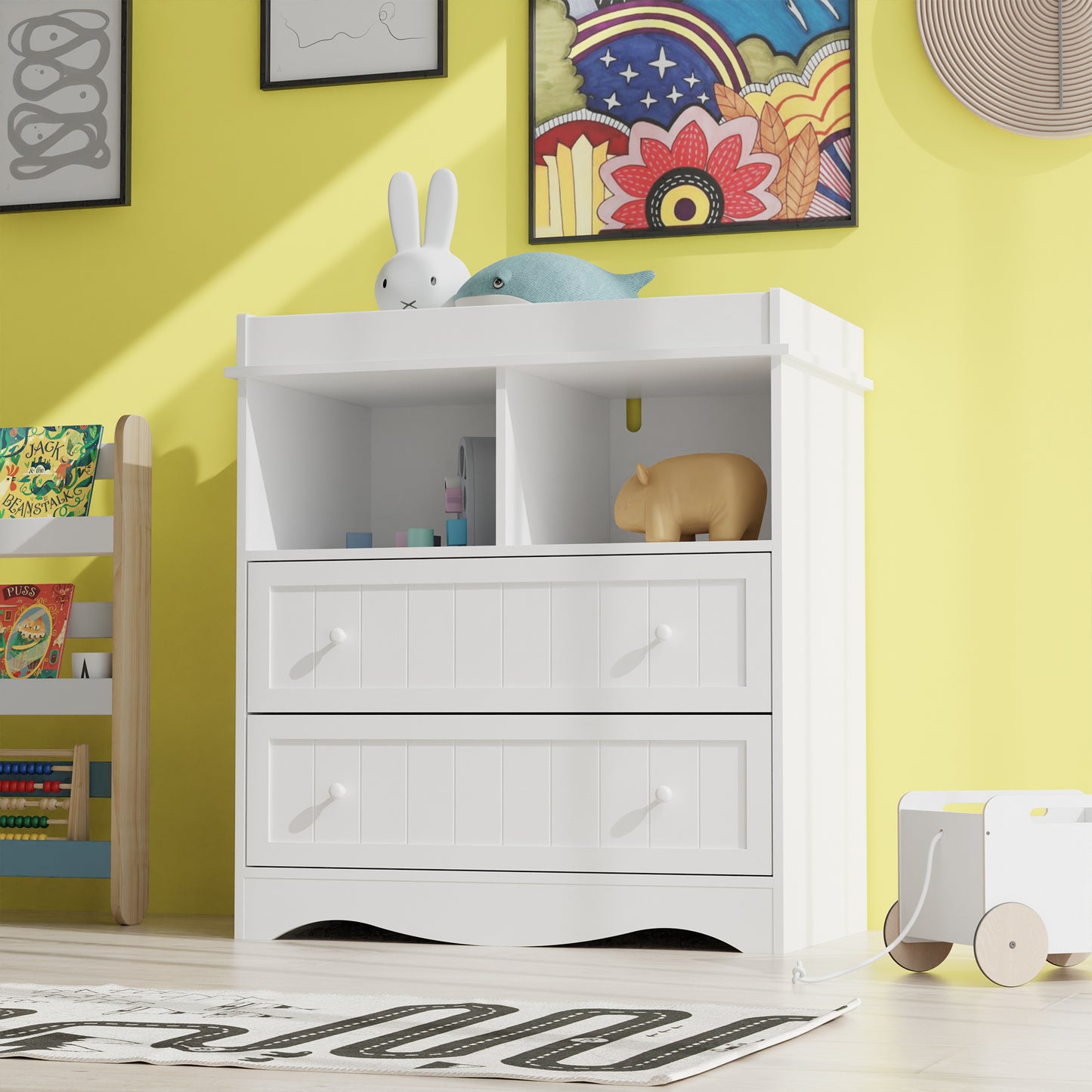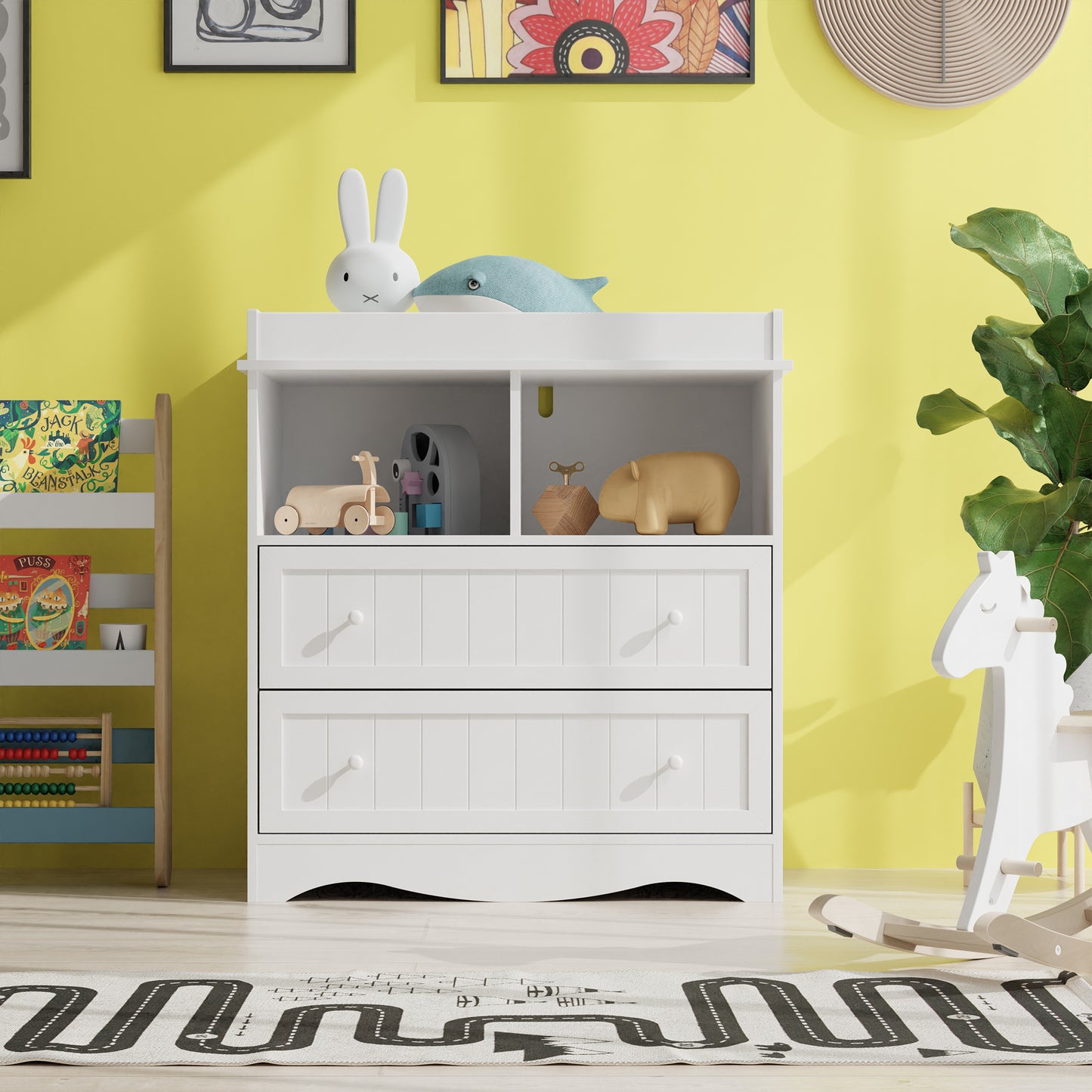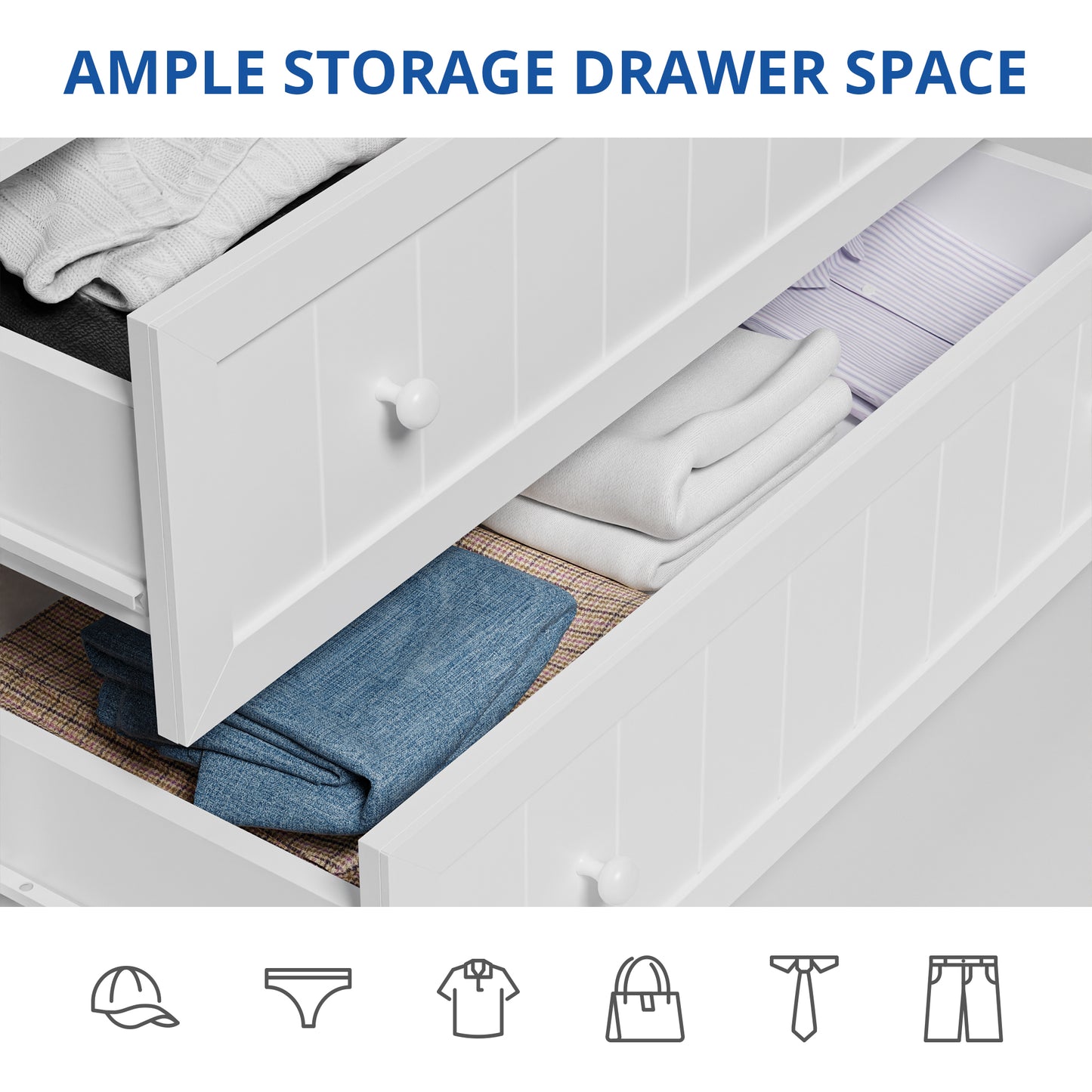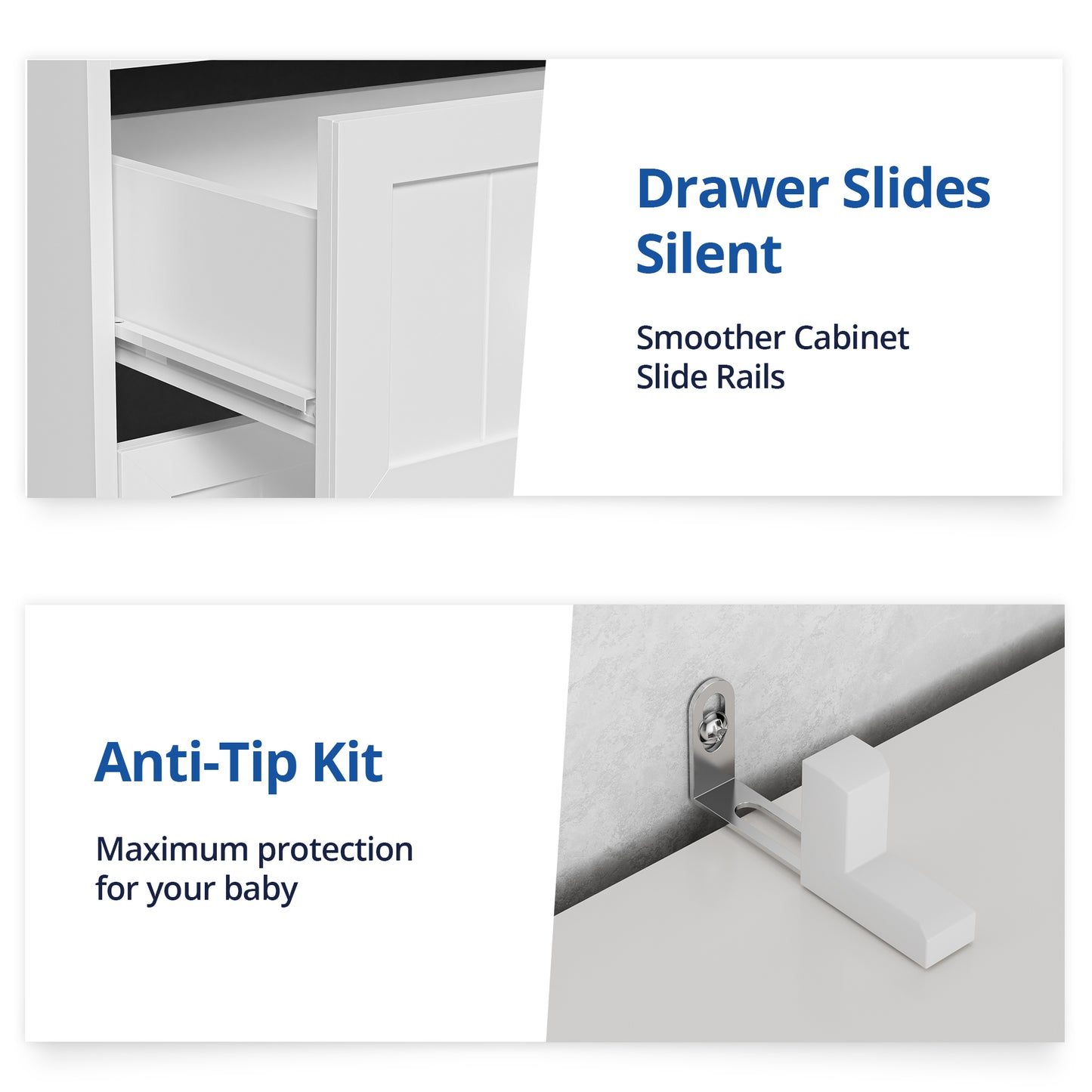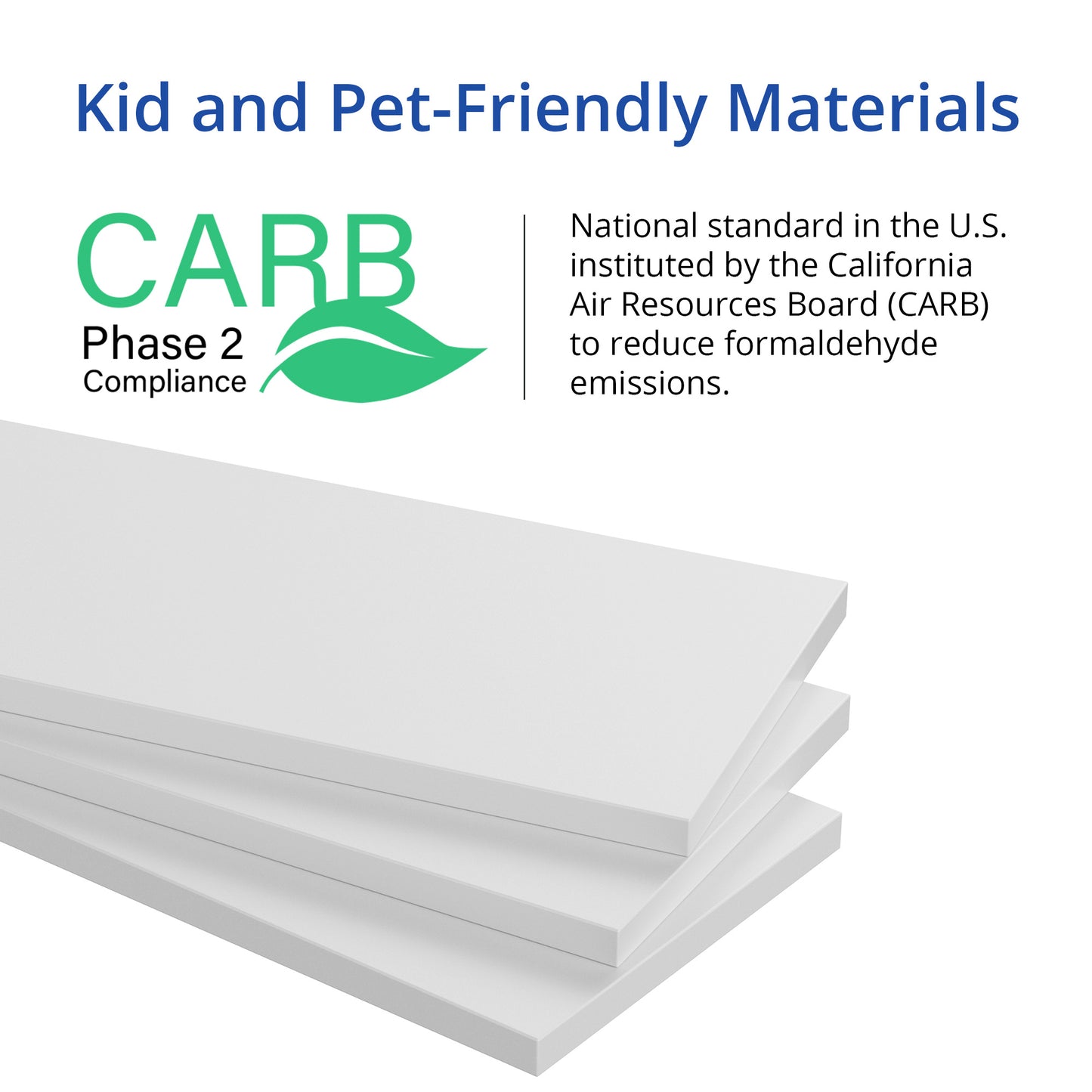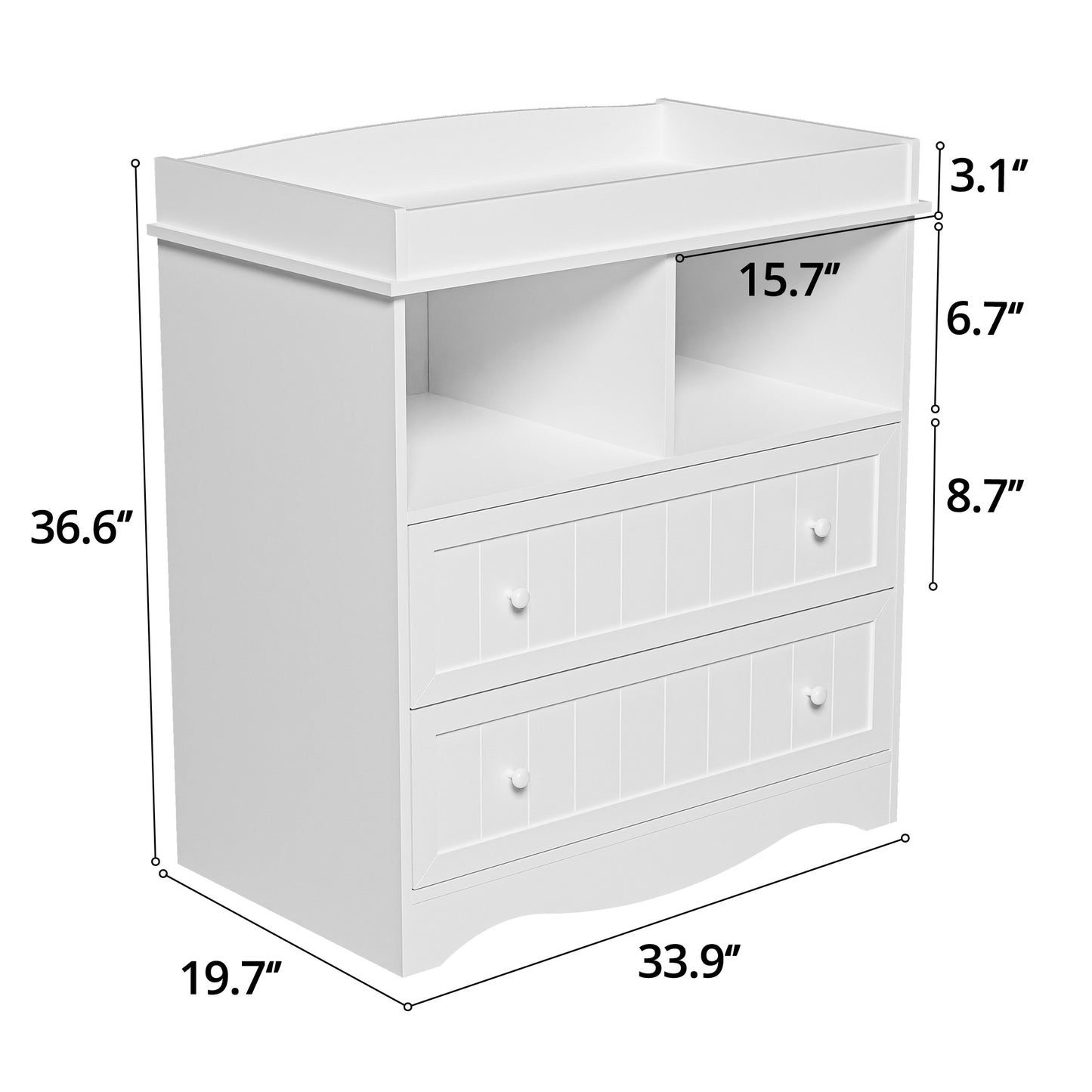 Great budget option
I like this changing table, the height is just right for changing baby's diaper without feeling back pain. It's nice to look at and has a lot of storage space for baby's diapers and clothes. Recommendable.
Great
I wanted to put a changing table in my baby's room. I assembled it with the help of my husband. It is a very sturdy piece of furniture for the price. I keep diapers and supplies in the compartment underneath and keep the baby's clothes inside the drawers, which is very convenient.
Amazing
Buy it! It's really practical, really convenient to change baby's diapers, the height is also suitable, and there is enough storage space. Very good quality changing table. Very stable.
hope can help you
This was purchased for my daughter! The instructions are clear and easy to follow, and the drawers below have lots of storage space for extra diapers, wipes, pajamas, etc. You need to buy a separate pad, this one is not included with the pad, very happy with this purchase!